I've been sewing like a crazy woman for two days. Itty Bitty made a special request for me to make a quilt as a birthday gift for a friend. I've been silent about it because I happen to know she creeps my blog!
So, Itty Bitty manned the iron, and Gibson supervised of course.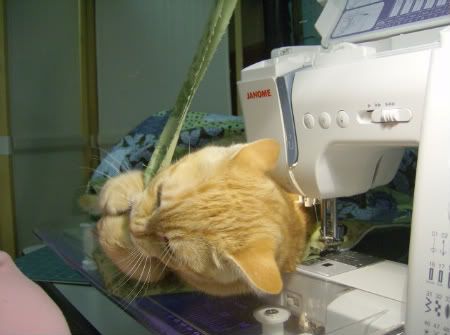 ...and tasted the binding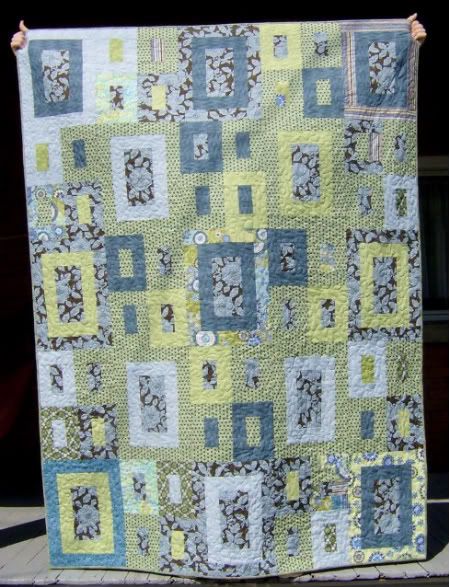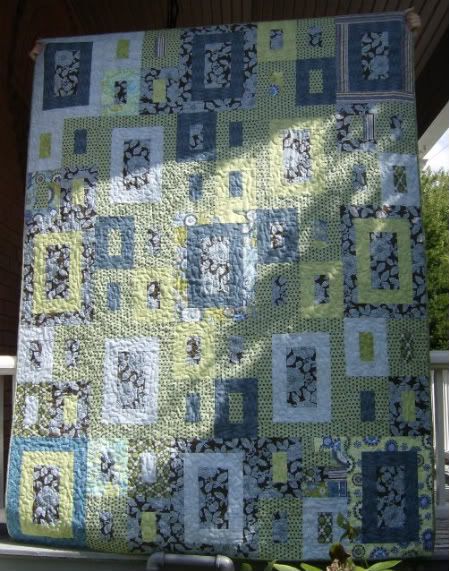 I had saved a photo of a design that inspired this quilt way back in June. I have NO IDEA where it came from or who designed it. The picture was named "Framed Rectangles" and I googled that, but no luck finding a source. I drafted it out using graph paper, and 2.5" strips. Most of the fabrics are "City Girl" by Kitty Yoshida, but I did have to pull some other prints from my stash to finish it off.
I quilted it myself using an allover free motion stipple. I'm really pleased with how it turned out. I hope Kira will like it too. No....she'd better LOVE IT!
EDITED TO ADD: Thank you Beth W. for the link to Mary's blog, where I had initially saw the design.