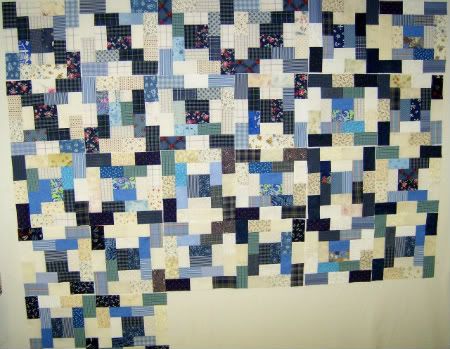 I've got 27 blocks done now. Thanks to my wonderful quilty friend Roxene -- who recently tamed her stash, and sent three bags of scraps to ME! -- there's lots and lots of little dragonflies zooming around these blocks!
The blocks are completely constructed of 2" x 3.5" bricks. Here's a look at a single block: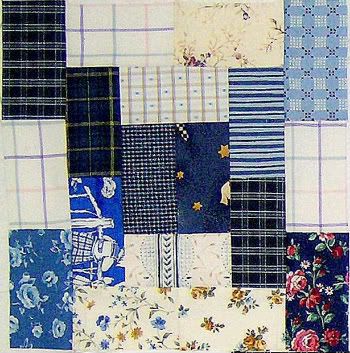 I've procrastinated long enough - - time to get to work on the old homework!