I gave a speech using Power Point this morning. I think it went well - I think I'll get a good mark. (I'd better - - or some old man is going to "fall" down a flight of stairs at University College tomorrow!)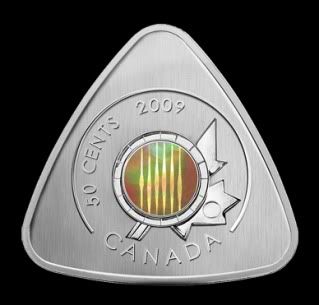 The Royal Canadian Mint recently released this coin. Only 30,000 will be minted. By now, you've already recognized something unusual about this coin. It is shaped like a guitar pick. The circle in the centre represents the rosette & sound hole of an acoustic guitar, and the hologram represents the six strings resonating after a chord is strummed.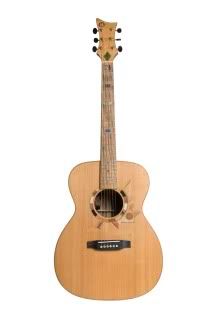 This coin is commemorative of a particular guitar named "Voyageur", the culmination of what has come to be known as "The Six String Nation Project".

The guitar is constructed of 63 different pieces of wood, bone, metal, and stone - - each representing the diversity of Canadian culture. Every province and territory is represented in the guitar.
Writer and broadcaster Jowi Taylor first conceived the project in 1995. It took 11 years of research, planning, community consultation, and material gathering before the guitar was finally constructed.



"The ongoing mission of Voyageur …is to encourage Canadians to tell the story of Canada from a multitude of perspectives, to know and embrace our diversity as a kind of commonality…"
I was really intrigued and excited about this idea. I'd often heard of Canada's culture described as being a "cultural mosaic", as opposed to the American version of a "melting pot". But this concept was very difficult for me to grasp--until I learned about Voyageur. Now I could visualize how --just like the different pieces in the guitar, individual Canadians--though completely separate and distinct from one another, coming from different places, periods, and people—could meld together to create something new and whole, and yet-- still plainly different, and having those differences appreciated. And just like a guitar can be experienced in unique and separate ways – whether one plays it, hears it, or just holds it - - Canadians can experience Canada.
And just like individual people, the stories behind each of the guitar's pieces are very interesting—and very important. And I'd like to share just a couple of these stories…. what I've learned about Canada and Canadians from Voyageur.
The decorative green diamond-shaped inlay is cut from Jade mined near Dease Lake, BC.

The world's major jade production comes from the gigantic surface deposits of British Columbia. 100 tons of jade is mined annually for export to China. It is described in the Lapidary Journal, as "the newest, brightest, most translucent, greenest, hardest nephrite yet discovered."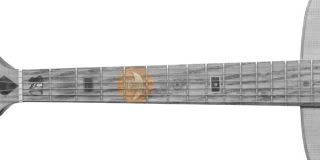 Moving down to the neck of the guitar, this decoration on the fretboard comes from Nunavik. It is caribou antler carved by Inuit artist Charlene Watt in the shape of an "ulu" or "women's knife"
An "ulu" is utilized in applications as diverse as skinning animals, cutting a child's hair, chopping food and, if necessary, trimming blocks of snow and ice used to build an
igloo
. For centuries the ulu knife has played an important part in the survival of Arctic native people, and date back to as early as 2500 BCE. Because it was believed that an ancestor's knowledge was contained within the ulu it would also be passed down from generation to generation.


Moving down to the soundboard, three of these four strips of wood pay homage to Hockey--Canada's game.

(1) Seat 10, Row G, Section 321 from the Montreal Forum – home to 26 Stanley Cups – 2 for the Montreal Maroons, and 24 for the Montreal Canadiens. The Forum was a site of 5 events in the 1976 Summer Olympics, including the gymnastics event in which Nadia Comaneci scored a perfect 10, the first in Olympic history.
(2) Wayne Gretzky's hockey stick – This particular stick was from "The Great One's" Edmonton Oilers days. His number—99—is the only number to ever have been retired for all NHL teams
(4) Paul Henderson's hockey stick –
Paul Henderson scored the winning goal of the 1972 Canada-Russia Summit Series in the final seconds of the third period of the final game of the series. This play is widely known as "the goal heard around the world"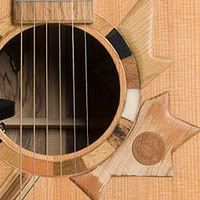 Of course, I cannot tell you about every single one of the 63 separate pieces of Voyageur, and some of these pieces aren't visible from the exterior of the instrument.
Some of the inner structures of the guitar were constructed from the charismatic and controversial Pierre Trudeau's canoe paddle.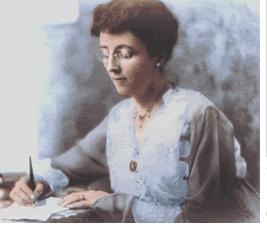 Others are fashioned from wood from the childhood home of Prince Edward Island's Lucy Maud Montgomery, --author of Anne of Green Gables and 19 other novels, plus some 500 short stories, an autobiography and a book of poetry.
And one of the most poignant pieces, at least in my humble opinion -- and most aligned with the character and constitution of the Six String Nation Project – is wrought from a rafter of Pier 21 at Halifax. Pier 21 was the point of entry to Canada for over a million immigrants, refugees, and war brides. It was also the departure point for thousands of Canadian soldiers heading off to war.
It is ONE building, and yet Pier 21 could be thought of as an architectural metaphor for the individual stories of EVERY Canadian; The funnelling together of a multiplicity of cultures, with each maintaining distinctiveness; it represents the uniquely Canadian principle of tolerance for diversity.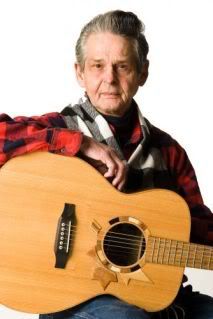 Now Voyageur travels throughout Canada, on its way to completing the next component of the Six String Nation

– an ambitious photo art project to take 50,000 portraits of different people holding the guitar

This was another story I heard about on CBC radio. I thought it was soooooooo cool. What I like best about this is that the plan is to include as many Canadians as possible in the project - - and encourages individuals to "hold" Canada in their own hands.
There's more information about the Six String Nation project online, a new book about Voyageur was released last month, and a Facebook group. If you're in the market for the coin - - I wish you luck. It took HOURS of phonecalls and surfing the internet to find mine.