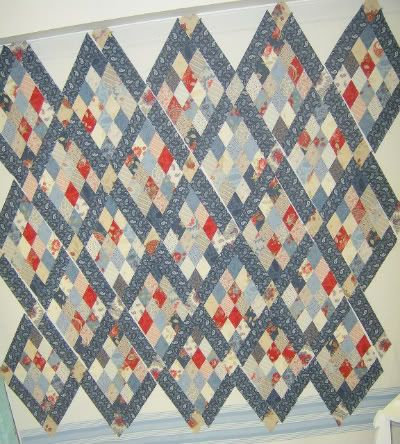 OMG!!! This is a freaking nightmare.
I was feeling so confident this morning! It looked so pretty up on the wall! I just wanted to dive in and zoom-zoom-zoom! There should have been a Surgeon General's warning on the front of this pattern. Holy moly!
I have twelve more seams to sew, plus the setting triangles. How am I going to get this done?? It is NOT going back in the box.