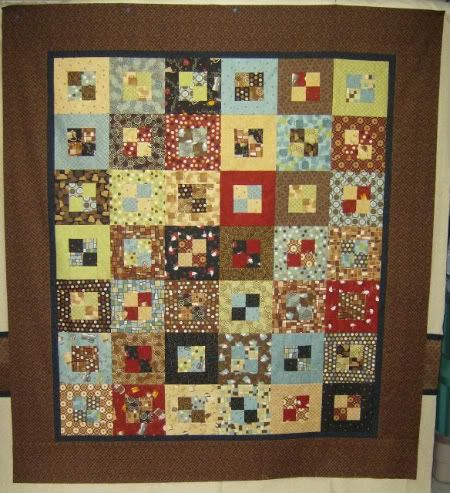 The pattern called for 5x8 blocks, but I had plenty of 4 patches left over, so I dug around in my stash for something that would blend in pretty well, and made two more blocks to make the quilt top 6x7 blocks. I added a very narrow black border before adding the wide brown border.
Then I pieced together all the leftover scraps and four patches to make a strip about 10" wide, adding a muslin rectangle into the mix to use for a label. I'm going to try my hand at quilting this myself on my DSM.

I have an idea about who I'm going to give this quilt to when it's finished - so I guess I'd better get to work on it!